Professional musicians
doing what they love
Our center is all about learning, practicing, playing and enjoying music. Here, in the musical heart of Vienna, you'll find a stimulating atmosphere, a highly qualified team, plenty of space and, most of all, professional conditions for your musical endeavors.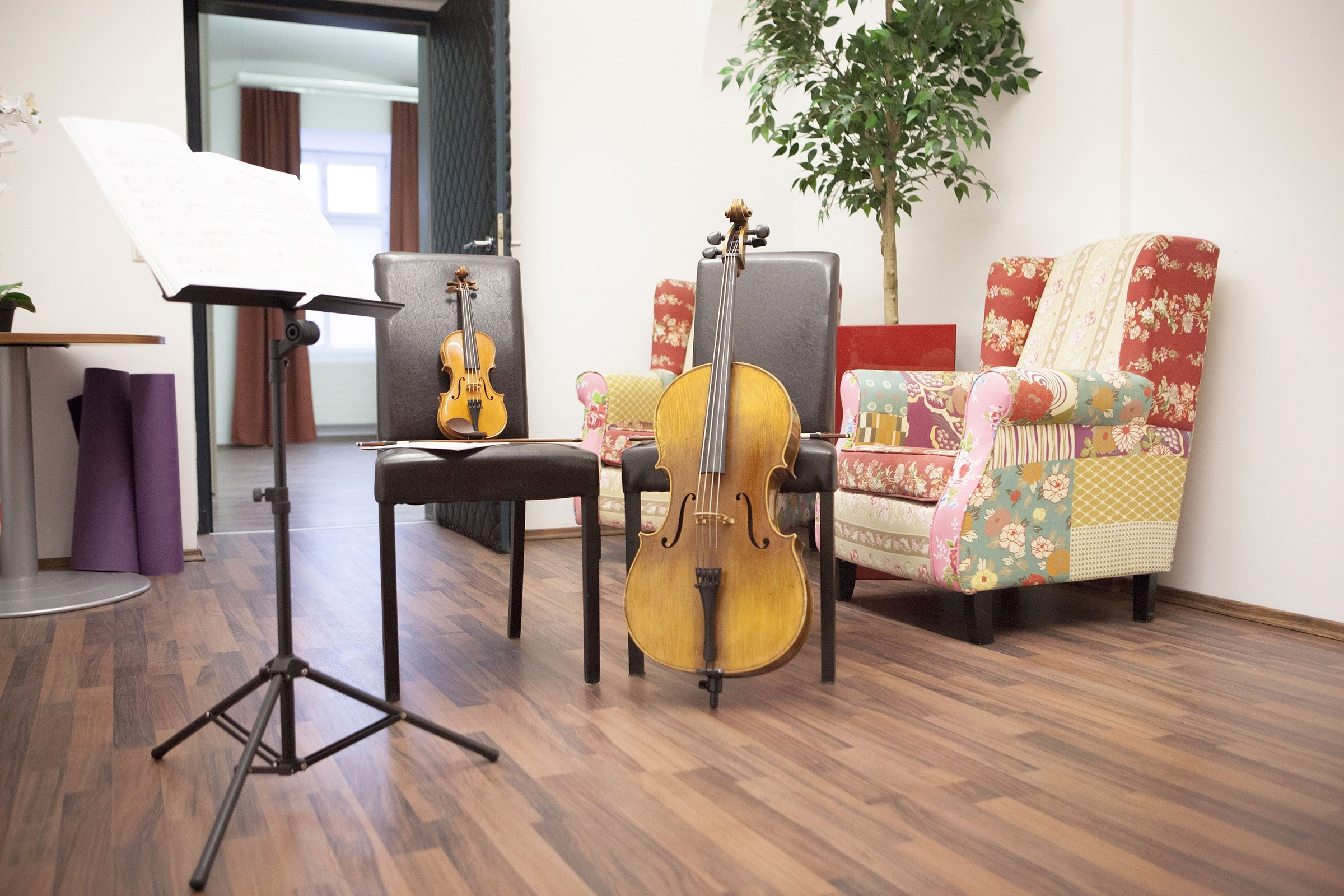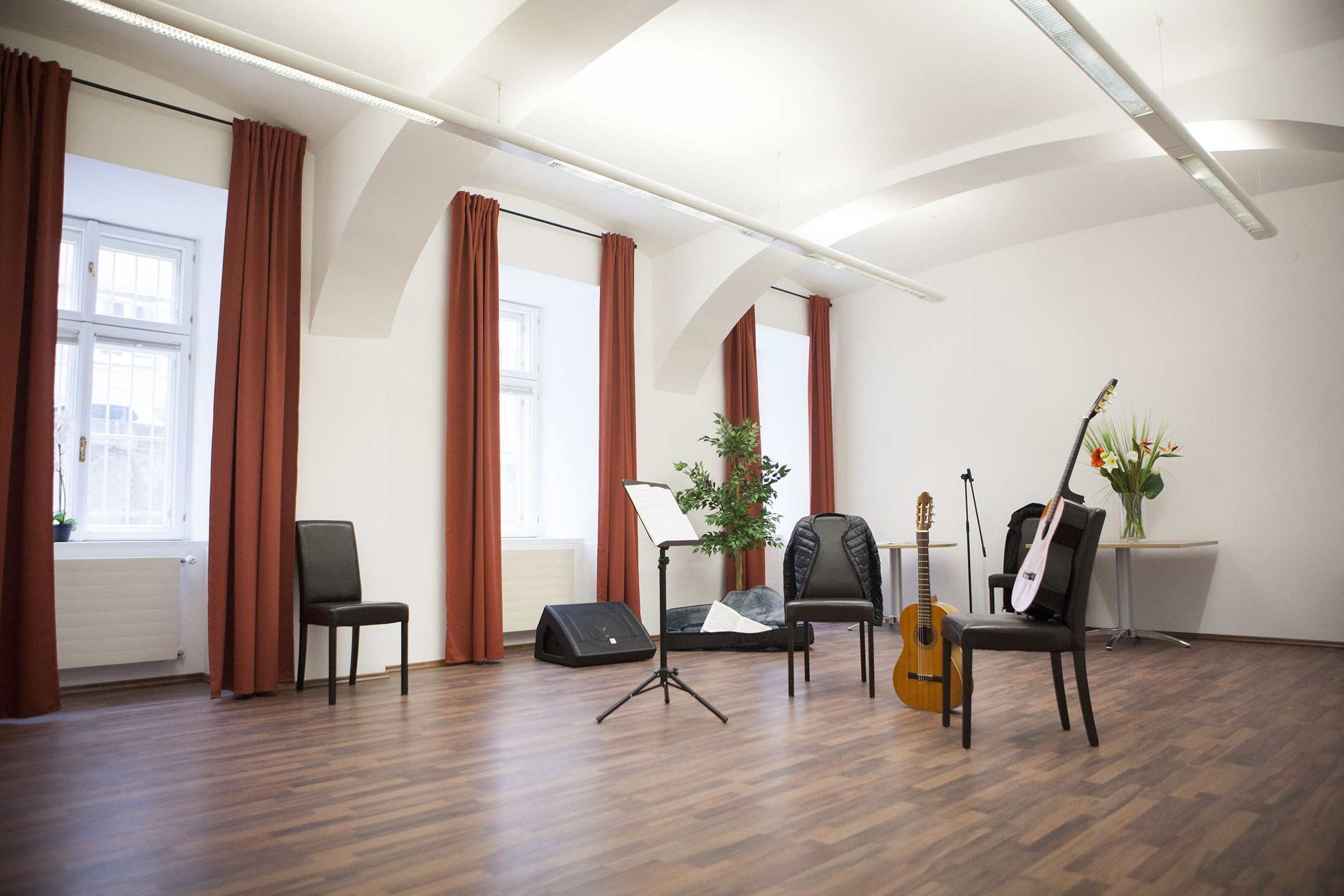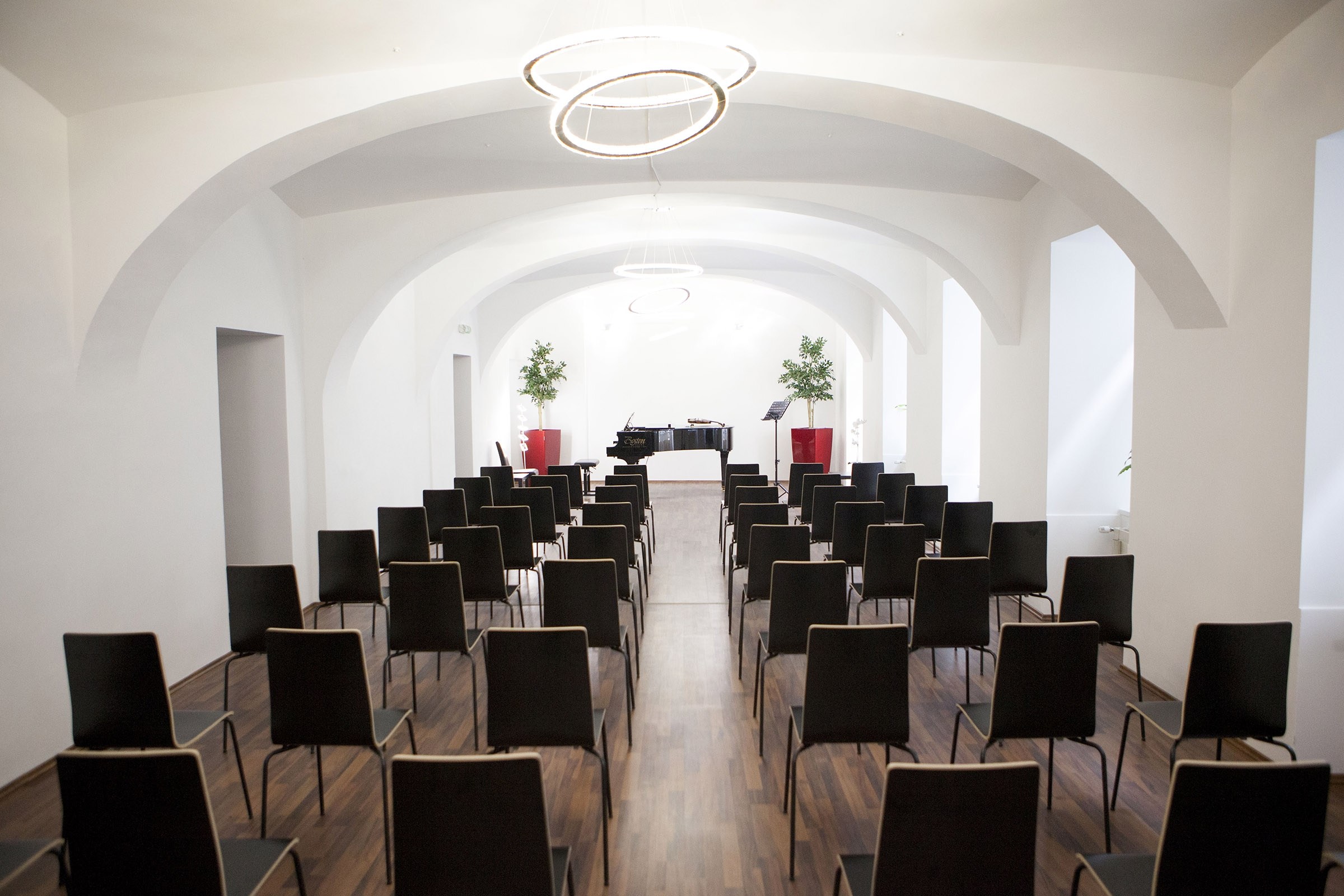 Music School
We offer a fitting education for learners at every age and skill level, whether they're children or aspiring professionals.
Simply choose your instrument and register for a trial lesson. We look forward to meeting you!
Practice Rooms
We provide the perfect environment for achieving your musical goals. In our fully equipped practice rooms, you can take your time and focus on your work, whether you intend to practice on your own or with your colleagues. World-renowned musicians and music professors often use our practice facilities for workshops, auditions, practice sessions and teaching.
Book practice room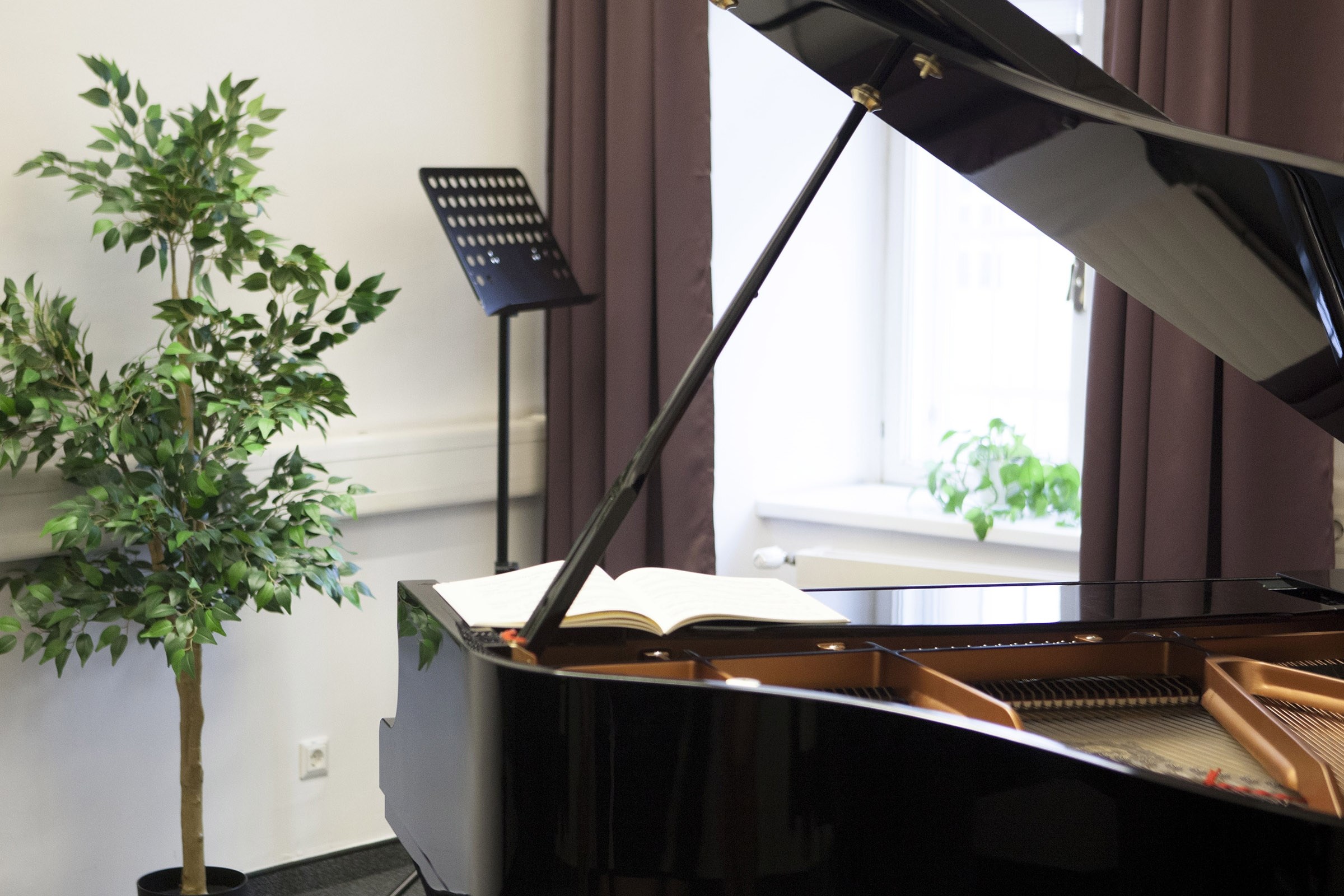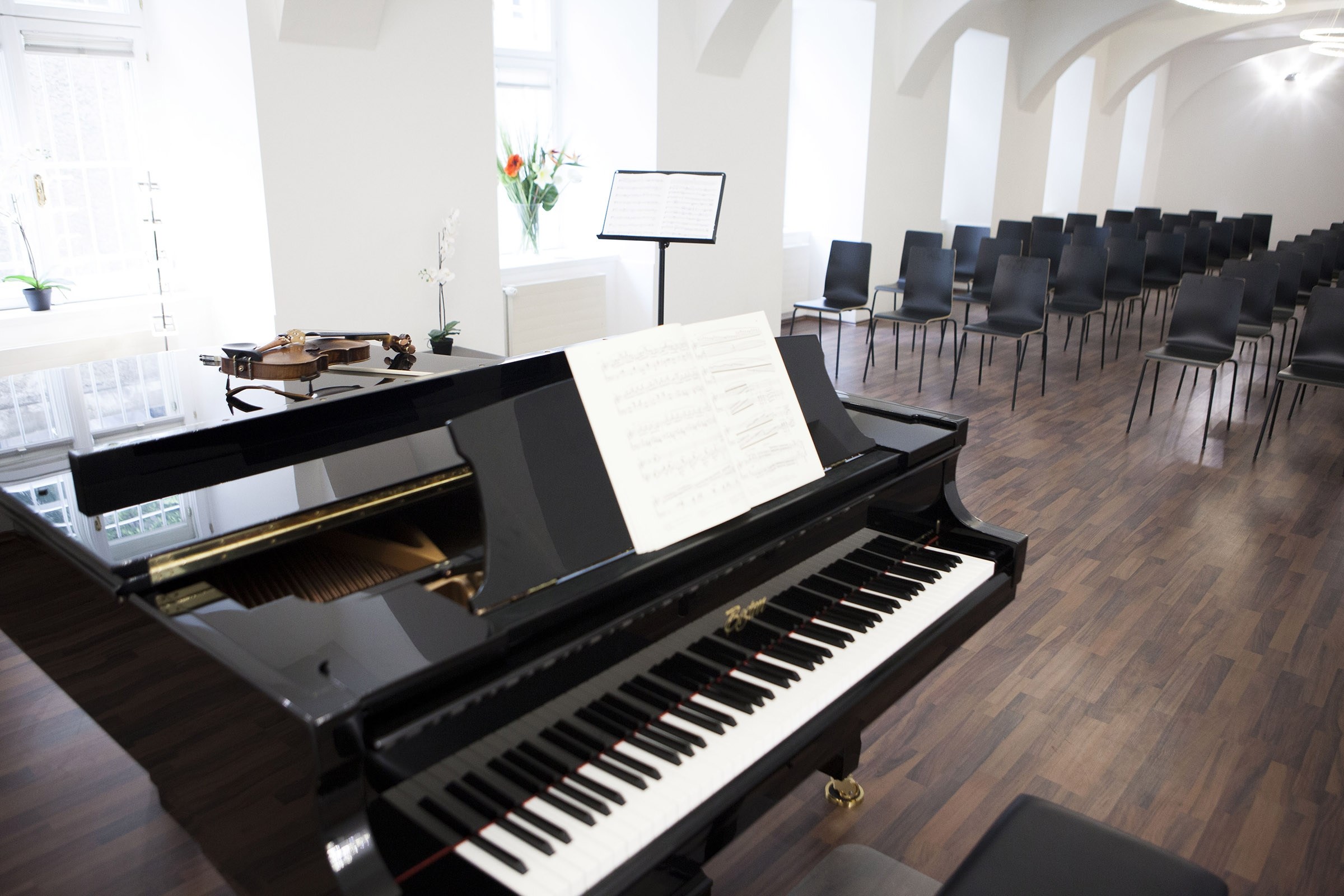 Concert Hall
Our concert hall is equipped with a Boston grand piano by Steinway & Sons, and can accommodate audiences of up to 75 people. The artistic ambiance is perfectly suited for private practice evenings, small concerts or celebrations. Delight your guests with an unforgettable experience in a tasteful atmosphere!
Book concert hall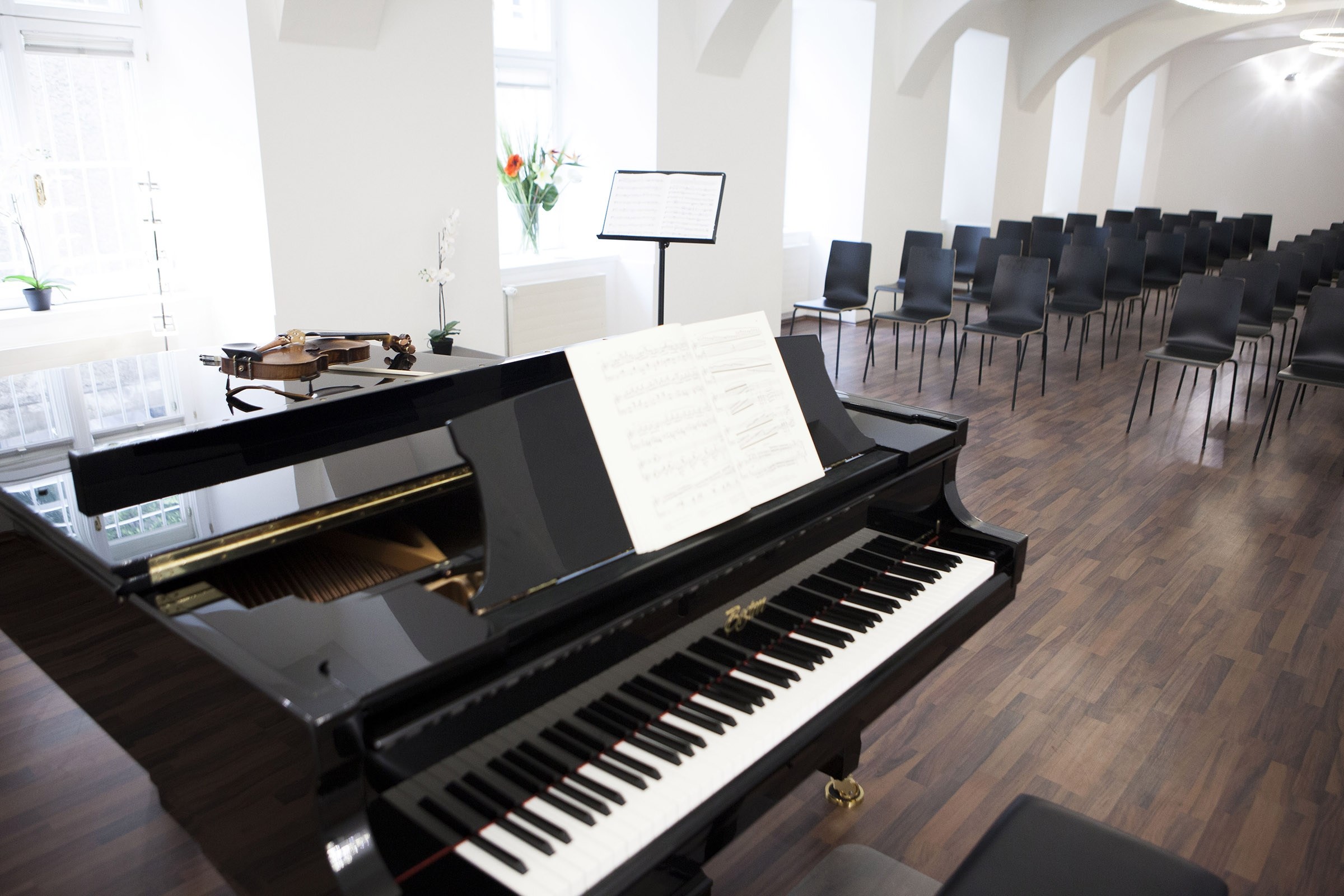 It's never too early to get into music!
We invite you to immerse yourself in the world of music. With our professional guidance, you can learn to play music, sing, dance and act.
Learn more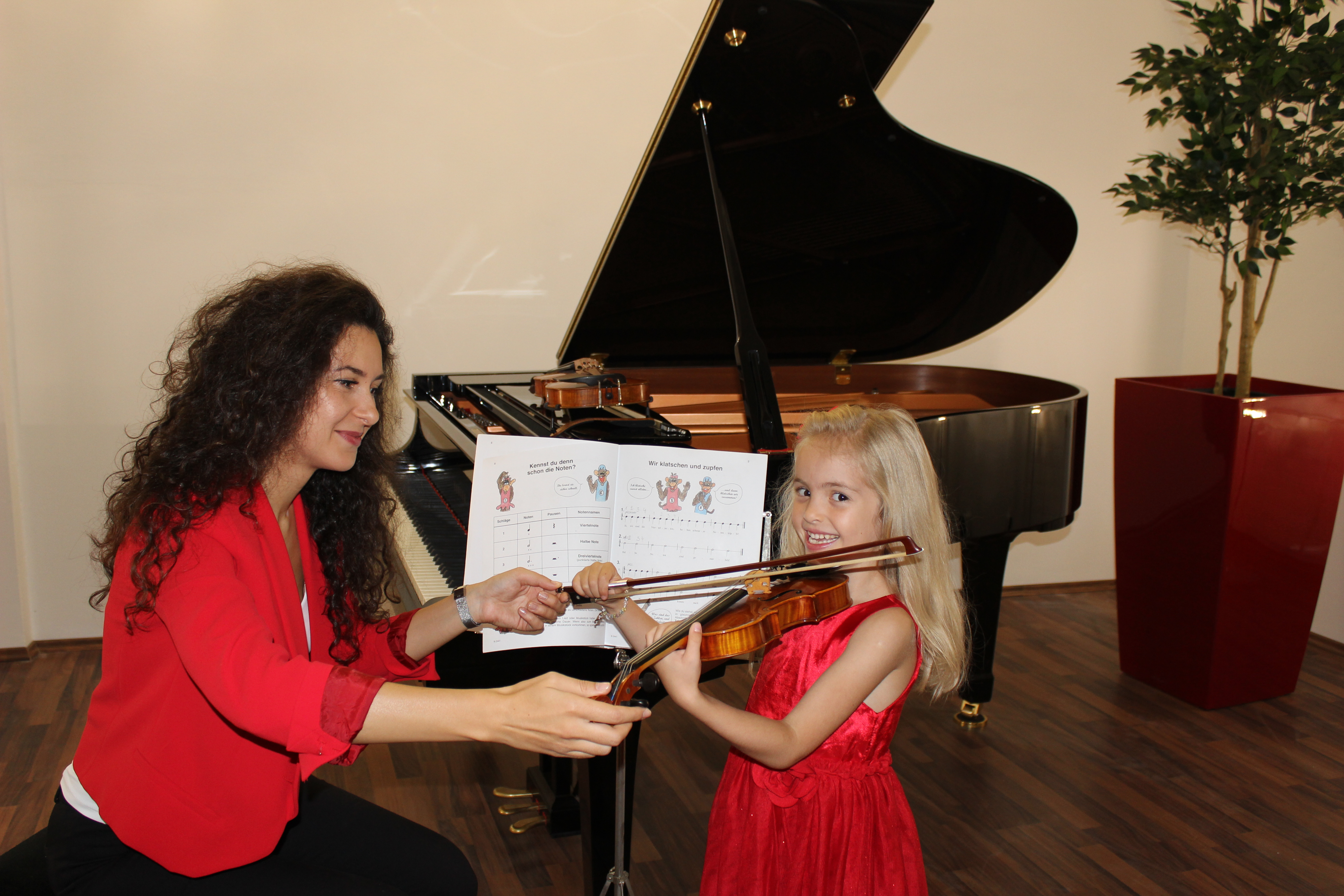 Make the first step! Fill out the form and register for a free trial. We reply to all requests as fast as possible, within 24 hours at the latest.
You are welcome to make your request via phone
+43 (0) 660 688 53 35.
We are looking forward to your message!